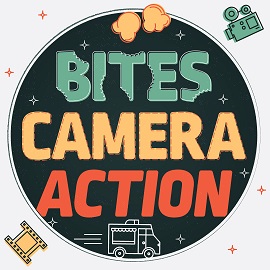 HEY, YOU GUYS!

Bites Camera Action returns on August 7 with a FREE screening of The Goonies.Head to Tricentennial Park for food, beverages, and live music from DJ Mercy from 5:00 – 8:00 PM, movie trivia at 8:00, and the movie at 8:30. Free. Family and dog friendly. Learn more.

Tricentennial Park (Broadway & Columbia St)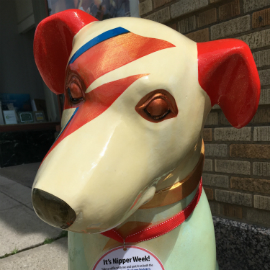 SIT, NIPPER, SIT. GOOD DOG.

A new "litter" of painted pups recently hit the streets as part of the BID's Downtown is Pawsome public art project. 18 artist-customized Nipper sculptures are currently installed, with two more on the way this month. And it's Nipper Week from July 31 to August 6: take a selfie with one of these fiberglass Fidos and receive a free dog toy from Mohawk Hudson Humane Society's new Nipper's Nook retail store. Learn more.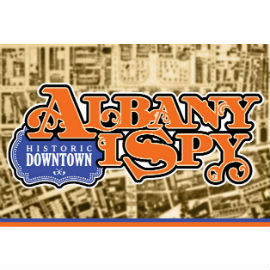 I SPY SOMETHING FUN.

Albany I Spy scavenger hunt returns! Sign your team up today for this unique, fun, informative competition. Downtown detectives will find the first five picture clues online beginning August 7. Head to City Beer Hall at noon on August 12 for the rest of the clues. Learn more.
City Beer Hall (42 Howard Street)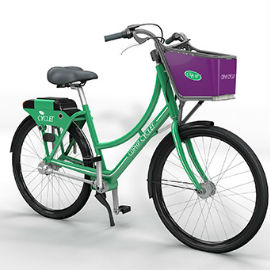 PEDAL POWER!

CDPHP and CDTA have joined forces to launch the Capital Region's first bike-share program. CDPHP Cycle! is now live in Albany, Schenectady, Troy, and Saratoga, and offers the community a healthy and affordable mode of transportation. Bike hubs in the Downtown district are located at State & Eagle, State & Lodge, Clinton & N. Pearl, and Maiden Lane Park.  Learn more.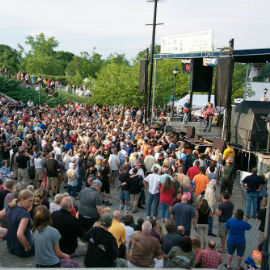 GET FREE.

Like all good things, the free summer concert series season must come to an end. Go out on a high note as the Alive at Five and Summer at Plaza finales present world-class music ranging from reggae to R&B this week. Learn more.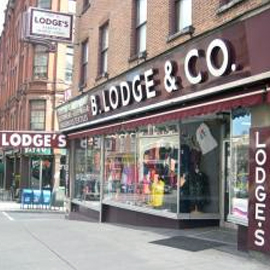 RETAIL THERAPY.
From historic department stores to hip boutiques, from daisies to diamonds, you can find it all right here in Downtown. Check out the shopping options here.

And don't forget about all the FREE parking available. Learn more.
State Education Building Now Open For Tours

Starting August 12, Albany's spectacular State Education Building will be open to tours for the first time. Free tours will be available on the second Saturday of each month.  Learn more.
September in the City Call For Artists

Attention artists and crafters! Apply today to exhibit at the September in the City Art Fair. The weekly lunchtime event series moves to a new location at DiNapoli Park this year to coincide with the SUNY Plaza Farmers' Market. Learn more. 
ICYMI >> Pearlpalooza Returns September 16

The 2017 lineup for Downtown's free, all-ages music festival Pearlpalooza has been announced. Held on September 16 on N. Pearl Street, this year's event includes a number of new attractions, including an acoustic music area and free yoga. Learn more. 
DOWNTOWN ALBANY BID
21 Lodge St | 1st Floor | Albany, NY | 12207
518.465.2143 | [email protected]
© Downtown Albany Business Improvement District