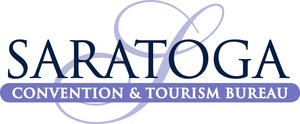 | November 2016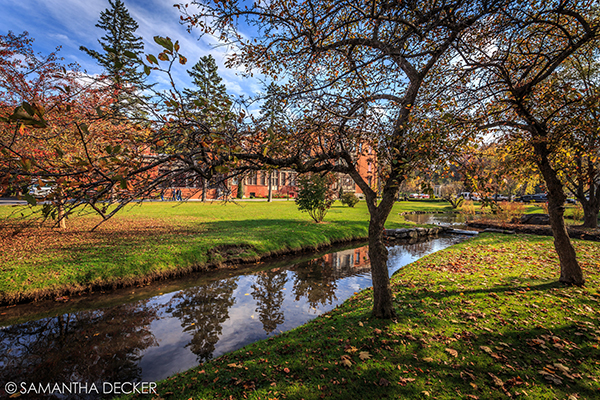 NEW MEMBERS

Rocco's at the Jonesville Store

UPCOMING CONVENTIONS

November Groups:

New York Library Association
New York Credit Union Association
NYS Teachers Retirement System
Healthcare Association of New York State
NYS Parent and Teachers Association
Home Care Association of NYS
NYS Coalition for Children's Behavioral Health

The Convention Calendar will be printed at the end of January 2017! To view the Calendar in real-time online, please log on to the Member-Only website. The link is on DiscoverSaratoga.org under 'The Bureau', then 'Membership Benefits' or go to:
extranet.saratoga.simpleviewcrm.com

View the November Quick Reference Calendar for monthly conference & event listings!

View the November Convention Calendar Update


NEWS AND EVENTS

December 2-8, 2016
3 Course Dinner for $10, $20 or $30 AND
Lunch Specials for $5 or $10 plus tax & tip!
Special hotel and shopping promotions!
DiscoverSaratoga.org/RestaurantWeek


The Embassy Suites is very excited to announce two new additions to their team!
Karen Middleton has hit the ground running as our Banquet Manager. Karen will be responsible for overseeing the Banquet department. She brings us many years in the Banquet and Restaurant business.
Shelly Lindsey joins our team as the Catering Manager. Shelly has many years of experience in the Catering and Conference Services. She will be responsible for all social events and producing the banquet event orders for the hotel. We are thrilled to welcome Karen & Shelly to our team!


Come celebrate Oil-tober Fest 30% OFF Crafters Gallery's entire selection of unframed oil paintings! With over a thousand unframed, hand painted oils on canvas to choose from you're sure to find something to adorn your walls. On site, custom framing and a helpful staff, make it easy to create something for you to enjoy for many years to come!


Thanksgiving at Prime at Saratoga National
$65++ adults $30 kids 6-12, 5 and under Free
Prix Fixe Menu, Prime a la Carte Menu available, 12:30pm – 6:30pm
Thanksgiving TO GO orders, Dinner for 10 or 18, Mazzone Hospitality
mazzonehospitality.com/thanksgiving
Enchante Cabaret Dinner Theater
Christmas Show,  Dec 7th, Wednesday, $55++ per person, House beer, wine and soda included 3 course prix fixe menu, 6pm – 9pm, Reservations required 518-306-2330


Serendipity Arts Studio Events:
Raku Ceramics Two-Part series with Saratoga Clay Arts: Experience the fire, the drama and the beauty of Raku pottery. Saturday 11/5 & 11/19. Details.
Wine pairing with Purdy's Sommelier, Erik Strait: Wed. 12/7. A four-course wine and culinary adventure featuring premium olive oil and balsamic vinegars from Saratoga Olive Oil Co. Details. (The same class offered on Thurs. 11/3 for Academy of Lifelong Learning members, Details.)
Flavors of Israel: Wed. 12/8: Menu and tasting with the owners of the Olive Tree USA, distributors of Israels's Ezuz Organic and Kosher olive oil with a unique connection to Jewish history and culture. Details.


Adirondack Sports Winter Expo 
Saturday-Sunday, November 19-20 at Saratoga Springs City Center . Winter is making a comeback at the sixth annual Adirondack Sports Winter Expo, which returns to the Saratoga Springs City Center on Saturday-Sunday, November 19-20. The show features 100 exhibitors covering ALL winter sports and everything attendees need for alpine skiing, cross country skiing, snowshoeing, plus winter health, fitness, travel and much more!
There will be great sales on alpine and Nordic gear, clothing, footwear, demos, seminars and fun family activities. Attendees will be eligible to win $5,000 in prizes to ski resorts, outdoor shops, winter/summer races, health professionals, fitness centers, and travel destinations. Read More.


EMBRACE and Give Thanks!
November is a time for reflection.  A time for giving thanks for family, friends and clients, the people who help your business succeed.  Help them EMBRACE this season in style with gifts from EMBRACE THE RACE®.  Our Group Sales Team will help you create the ideal gifts for your event, clients or special occasion.  We are the Worldwide Brand with Hometown Roots. A Race is Two Minutes.  The Passion is Timeless. EMBRACE it.
EMBRACE THE RACE® is the exclusive provider of The Apparel for the Horse Racing Lifestyle® and The Official Apparel of Horse Racing®. Congress Park, 12 Circular Street, Saratoga Springs, NY (518) 580-4500 embracetherace.com

Fall Member Mixer

Wednesday, November 16, 5:30-7:30 PM at AMP Galleries in the Saratoga Marketplace. FREE EVENT!
 
Network with fellow members, meet the SCTB staff, and enjoy tasty hors d'oeuvres from Comfort Kitchen. It's sure to be a great time! RSVP Today! Email
[email protected]

If you know of a non-member who would like to join the Convention Bureau, please forward along the info!

Ala Carte Member Marketing Opportunities:

Like us, Follow us, Watch us, Read us!

Browse through the newsletter archive

ENHANCE YOUR WEB PRESENCE:

As a Bureau member, you have a web listing on DiscoverSaratoga.org; make sure you take advantage of these FREE enhancements!

Add 10 photos and 1 YouTube video link. Email Angela to update this info. specifically
Add your social media links for:
Facebook, Twitter, YouTube, Pinterest, Instagram, Google Plus, OpenTable and TripAdvisor
Add a longer description for better Google search results!
Watch the Training video for navigating the member-only website. Please log in to view. Email Angela if you need a password reset

SARATOGA'S OFFICIAL MOBILE APP – Your website listing is on the app! 
To download, go to either Apple's App Store or Android's Google Play and type in the search bar "Discover Saratoga NY" OR to directly download the app, visit:
www.DiscoverSaratoga.org/App

SALES UPDATE

Much like our weather of late, the wild ride continues at the Convention Bureau with lots of ideas and projects in the air.  We just wrapped up our first group planning session with our full team to evaluate 2016's efforts and strategize for 2017.  Please stay tuned as we finalize our 2017 tradeshow & event calendar.  We will be sure to share with you any promotion/networking opportunities that we can work together.  It's the ideal way to share costs and promote Saratoga as a team.

Until then, November's pace continues to fly with Nancy and Vanessa on the road again. Nancy will be at SPINCon (Senior Planners Industry Network) promoting our fabulous destination to 200+ planners across the country.  This is a new professional network within our industry and was recently proclaimed to be the 3rd fastest growing group with 3,000+ members – all meeting planners. SPIN is comprised of exclusively meeting planners with 10+ years' experience in the industry.  Suppliers can connect with members throughout the year through email promotions, advertising opportunities and attendance at this annual conference.  This is our first year with this organization and will be our first time attending.  Thus far, results have been promising and we're excited about this organization's potential.

Vanessa will be calling on the Boston area in mid-November with the Northeast CVB Reps. This regional network includes CVB representatives that live in the northeast and represents 20+ destinations, primarily in the northeast.  The SCTB has been involved with this organization for several years and it consistently hosts successful networking events in our region with strong potential and results.  Last Fall's event in Boston hosted about 40 qualified planners for a luncheon/mini trade show.  Vanessa also recently joined the NY Society of Association Executive and will be attending 2 events this month in NYC.  She will continue as the road warrior and will be conducting sales calls in Boston and NYC in conjunction with these events as well as trips to Central/Western NY.

Late November will be time to again shift gears as the Holidays will be upon us.  We are working on our lists for our annual "Mirth & Merriment" calls.  We are expecting to call upon 125 of our top clients in early December and deliver a small token of our appreciation for their consideration and business.  This tradition is our way of saying "Thank you for choosing Saratoga!"

WEDDING UPDATE

It's been an exceptionally busy month for Saratoga Weddings! We have been gifting many Wedding boxes to our destination brides, as a thank you for choosing the Spa City for their special day.

To further promote Saratoga Weddings, Kayla will be attending The Wedding Salon Show in New York City November 14th. This will be a great opportunity to promote Saratoga as a destination as well as to market our "Tie the Knot in 'Toga" Wedding Weekend! This first-time wedding event aligns with our mission to attract destination weddings and showcase Saratoga as a preeminent wedding location.

Just got engaged? Looking for a wedding location?
Register for this unique, interactive wedding event in Saratoga! www.tietheknotintoga.com
For more information, contact Tonya Pellegrini, 518-928-5808, [email protected]

THE VISITOR CENTER

The Saratoga Heritage Area Visitor Center would like to thank the Saratoga Downtown Business Association for another great Fall Fest!  We welcomed hundreds of trick or treaters, parents, families and friends throughout the day and were delighted to host several event attractions.  As a community partner, we are looking forward to acting as a host venue for both the upcoming Victorian Streetwalk on Dec 1st and First Night Celebrations.  Thank you everyone for a great season – we will look forward to seeing you soon!


60 Railroad Place | Suite 301 | Saratoga Springs, NY 12866 Phone: 518-584-1531

[email protected]