Join the crew as a Volunteer!
Volunteer duties include: serving concessions, ushering, taking will-call tickets and helping with general production tasks. Volunteers must show up one hour before doors open. You must provide/send valid contact information including a phone number to [email protected] otherwise your volunteer opportunity will be forfeited. If you'd like to sign up as a volunteer, click the hyperlink above or any event in this email.
For every Volunteer shift worked you'll receive a free ticket to any event of your choice!
Won't You Be My Neighbor?: Free Screening
Thursday April 4, at 6 pm
For over 30 years, Fred Rogers was beamed daily into homes across America where he and his cast of puppets and friends spoke simply and directly to young children about some of life's weightiest issues. There wasn't anything like Mister Rogers on TV before and there hasn't been since. In "Won't You Be My Neighbor?", Academy Award-winning filmmaker Morgan Neville looks back on Rogers' radical legacy of love and kindness.
Mister Rogers gave us our most precious gift: the courage to be kind. Please join us for a free screening of "Wont You Be My Neighbor" Thursday, April 4 at 6pm at The Linda in #AlbanyNY. Come take your photo with our Mister Rogers cutout and take part in acts of kindness – including a sweater drive to benefit the homeless through The Homeless and Travelers Aid Society.
Learn More:
http://www.wmht.org/blogs/independent-lens/wont-you-be-my-neighbor/
Soulsha: Afro-Celtic Funk w.s.g. Embe Esti
Friday April 5, at 8 pm
Soulsha:
Soulsha is a party, a revolution, and an adventure through different traditions. It brings together some of Boston's top musicians in Scottish, West African, and funk music to create a sound you won't find anywhere else on the planet. Soulful call and response singing, masterful improvisation, traditional Senegalese and Scottish dancing and incredible energy make every Soulsha show an unforgettable live experience. Intricate rhythms, soaring bagpipe melodies, and New Orleans-infused horn lines come together seamlessly, and the joy of music rises above all differences, reminding us that we're all in this together.The band formed through a series of serendipitous meetings in the thriving and intersecting multicultural melting pot of Boston. Many of the members are virtuosic and highly esteemed tradition bearers in their styles. In Soulsha, they saw a chance to bridge divides. The music they've created is a conversation between cultures that breaks down all the boundaries, moving the audience to abandon their assumptions as they lose themselves on the dance floor. Soulsha will delight lovers of everything from jam bands to bluegrass. While it shares obvious roots with Afro-Celt Sound System's electronic fusion, the funk-inspired sound of Soulsha puts tradition and interchange center stage, bringing the party energy of Rebirth Brass Band, and the cultural gravitas of masters like Malian Toumani Diabaté.
The sound is fun but deep, fresh but familiar, immigrant and yet deeply American.
Embe Esti:
Embe Esti is New York Capitol-Region's premier intercontinental fusion band that mixes Afrobeat, North African and other global traditions with Rock, Funk and Blues. Their songs combine message-based lyrics with the raw improvisation of Jazz and polished writing and performances to create original soulful dance music that will get your hands clapping and feet moving. The members of the group are all seasoned players with diverse interests and influences. Since forming in early 2017, the band has been building a regional audience and recently released an EP called, "Live in the 518!" The group is currently performing around New York and New England and working on material for a forthcoming recording.
$15 Advance
$18 At the Door
Person Place Thing (Live)
Saturday
 April 6, at 7 pm
Sit in on a live recording of "Person Place Thing," the podcast hosted by five-time, Emmy-award winner Randy Cohen, as he interviews Ecovative CEO and co-founder Eben Bayer with musical guest Bendt.
About Person Place Thing:
Person Place Thing is produced with the Marlene Meyerson JCC Manhattan and sponsored by WAMC Northeast Public Radio. An interview show, it is based on this idea: people are particularly engaging when they speak not directly about themselves but about something they care about. Guests talk about one person, one place, and one thing that are important to them. The result? Surprising stories from great talkers.
https://personplacething.org/
Who:
Eben Bayer uses biology to solve important environmental challenges by growing safe and healthy new materials as well envisioning creative ways to use natural technology at industrial scales and in consumer applications. He has shared his vision for a future powered by biology around the world, including presentations at TED Global, PopTech, and Davos. He is the CEO and Co-Founder of Ecovative Design, a leading biomaterials company that has created of a wide range of products, from luxury leather like materials, through high performance foams in apparel, to cellular scaffolding for food and medical applications.
https://ecovativedesign.com/
Musical Guest: Bendt
With lyrical grit, dynamic grooves, and atmospheric, yet driving melodies, Bendt has carved a distinctive sound into the face of modern rock. Formed in 2015, Bendt evolved out of the crucible of the Albany, New York music scene as a passion project between friends. Bandmates Matt Plummer (lead vocals/rhythm guitar), Carl Blackwood (lead guitar), Cody Bingham (drums), and John Longo (bass) work to craft a unique presence, one that draws from their individual musicianship and shared love of a unique blend of musical styles. As Bendt's songs leap between soaring riffs, emotive screams, unusual time signatures and bass-heavy grooves, the band captures something that is universal while simultaneously personal and immediate.
https://www.bendtmusic.com/
Tickets Start  at $10, but you can give what you'd like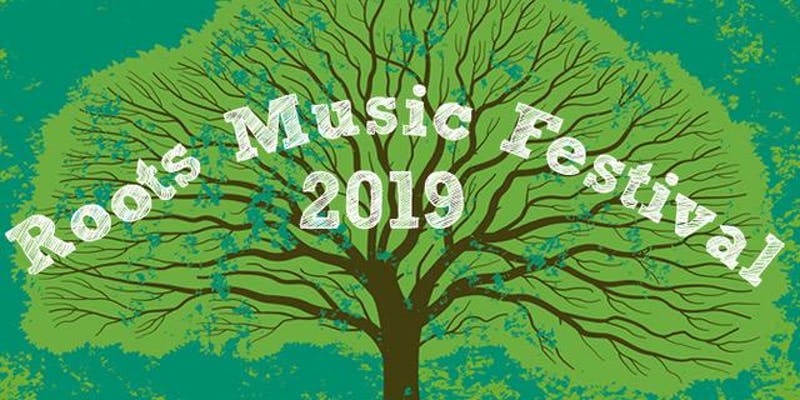 Roots Music Festival 2019: Featuring Mississippi Heat, Red Haired Strangers, and James Edmonds Heavenly Echoes
Friday April 12, at 8 pm
Join us for a night of roots music at WAMC's Performing Arts Studio. Profits go to benefit The J.C. Club, Cheryl's Lodge Outreach Center, Captain CHS, RISSE and other local children's charities.
Mississippi Heat:
Led by harmonica master and songwriter Pierre Lacocque, Mississippi Heat is a world-class Chicago Blues Band. Their motto is "Traditional Blues With A Unique Sound" as they present fresh yet vintage-based musical ideas. MISSISSIPPI HEAT's name is a reflection of Pierre's reverence for Mississippi's blues culture and music. The band's conviction is that there is no deeper music than Delta-inspired blues to express what lies in everyone's soul. They have received world-wide critical acclaim, including from Living Blues Magazine: "MISSISSIPPI HEAT delivers its traditional urban blues with a freshness, energy and competence that makes them a treasure on today's Chicago scene."
https://mississippiheat.net/
Red Haired Strangers:
The Red Haired Strangers have been playing together for over 20 years, forging original music with Country, Blues, & Bluegrass influences. Beginning as a guitar & harmonica duo, the sound of the Red Haired Strangers has been enriched with the addition of fiddle, upright bass and drums. Since 2003 the band has been performing their own mix of covers & original Country-Blues—perfect for the bar-room or the back porch—at numerous festivals, watering holes, & gatherings throughout the Northeast.
http://www.redhairedstrangers.com/
James Edmonds Heavenly Echoes:
The Heavenly Echoes were founded more than 50 years ago by Deacon James Edmonds of Sweet Pilgrim Baptist Church in Albany, NY. In the Southern-soul style, the singers and musicians bring their authentic, heartfelt music to churches and community events throughout the Capital Region.
$30 Advance and at the Door
Juan Falu
Friday April 19, at 8 pm
With performances by members of the Classical Guitar Society of Upstate New York: Harry Pellegrin, Matthew Downey and Sal Salvaggio.
In his dual role as composer and guitarist, Juan Falú is a cornerstone of contemporary Argentinean folk music. He was born in Tucuman (Northern Argentina, 1948) to a family of guitarists which includes his uncle, legendary Eduardo Falu. His music for guitar recreates the freshness and inventiveness of folk rhythms, and many of his songs are already established within the repertoire of outstanding folk musicians. As an interpreter, Juan Falú employs his vast knowledge of folk rhythms, and displays an innate command of the artistry of improvisation. The accomplished classical guitarist Eduardo Fernandez has called him "a real time composer." Among the numerous awards he received are the National Music Award (2000), the Clarin Prize (2001 and 2008) and the Gardel Prize (2008). In the past 30 years, he has toured North, Central and South America, Europe, Asia and Africa, and has offered concerts in prestigious halls in more than thirty countries. His recordings include 24 albums as soloist, and more then 50 as guest of other artists. Juan Falú is the director of the festival "Guitars of the World", considered the largest international event in its genre.
Juan Falu: www.juanfalu.com.ar
Classical Guitar Society of Upstate New York: https://cgsuny.org/
Sal Salvaggio: http://salvaggio.50megs.com/
Harry Pellegrin: http://pellegrinlowend.com/
$20 Advance
$25 At the Door
Rochmon Record Club Listening Party: Steely Dan "Aja"
Thursday April 25, at 7:30 pm
The Rochmon Record Club will converge at the Linda to listen, learn about and discuss the classic 1977 album "Aja" by Steely Dan. "Aja," Steely Dan's 7th and best-selling album is considered by many audiophiles to be a masterpiece of production perfection.  Featuring songs such as "Black Cow," "Aja," "Deacon Blues," and "Peg" the album is a wonderful hybrid of the rock and jazz worlds, a sound very specific to Steely Dan that makes all their music instantly recognizable. The Listening Party begins at 7:30 pm with a live audio & video presentation by Chuck Vosganian aka "Rochmon". A Rochmon Record Club Listening Party is meant to inform and deepen our understanding of the history of the individual performers, the songs and the stories that made this iconic album.
https://www.facebook.com/RochmonRecordClub/
$10 Advance and At the Door
John Primer & The Real Deal Blues Band w.s.g Misty Blues
Friday April 26, at 8 pm 
John Primer & The Real Deal Blues BandJohn Primer has undisputedly helped build the sound and style of Chicago blues as we know it today. The echoes of tradition bellowing from the birthplaces he played such as: Maxwell Street, Theresa's, Checkerboard and Rosa's Lounges, pulse from every chord in his fingers today. John Primer is a Chicago Blues Living Legend. Over his amazing career, John has recorded with, opened for or played with a who's who of other great bands and artists including: The Rolling Stones, Eddie Vedder and Pearl Jam, Derek Trucks, Gary Clark Jr., Koko Taylor, Chuck Berry, John Lee Hooker, Ray Charles, James Brown and B.B. King. The depth of history and tradition that runs in John's blood from decades of master blues classes he took from all the Blues Godfathers builds his music catalog and unique style. John Primer is still at the top of his game. With his strong traditionalist blues phrasing, seasoned rhythm and blues vocals and lightning-fast slide guitar techniques, few artists can match him and none have his vast, real deal, blues history.
https://www.johnprimerblues.com/
Misty Blues
Misty Blues is a female led band from Berkshire County Massachusetts playing traditional and original blues with a hint of funk, soul, jazz and gospel since 1999. They were finalists in the 2019 International Blues Challenge representing the Capital Region Blues Network. The band has recorded and shared the stage with Charles Neville of the Neville Brothers, and opened for contemporary blues artists like Tab Benoit, Albert Cummings and Michael Powers. Misty Blues has toured New England extensively and performed in New York City, Harrisburg, Mishawaka, Knoxville, Birmingham, Memphis and New Orleans. The band has aired on B.B. King's Bluesville, Ole Harv's Blues Revue and Oogie Richards' Mighty Mouth Blues. The band's original recordings have hit the airwaves throughout the U.S. and the UK.
$25 Advance
$30 At the Door
Charlie Hunter and Lucy Woodward
Wednesday May 1, at 8 pm
Charlie Hunter and Lucy Woodward are known for excelling in different genres, yet the two veteran musicians have been running in similar circles before pairing up for touring in 2018. With a career spanning 16 years and almost 20 albums, virtuoso guitarist Charlie Hunter has worked with the likes of Norah Jones, Mos Def, John Mayer, and D'Angelo. He is widely considered the authority on the seven and eight – string guitar, and continues to stun audiences with his ability to simultaneously bust out tasty bass parts, melodic leads and swinging rhythms. Lucy Woodward made her major label debut in 2003. She has since recorded/toured with Rod Stewart, Snarky Puppy, Barbra Streisand, Celine Dion, Pink Martini, Chaka Khan and Carole King releasing 3 more albums along the way. As for what to expect live from Hunter and Woodward, the two — as rounded out by a drummer will be performing pocket-heavy renditions of vintage blues and classic vintage pop, covers of Nina Simone, The Animals, Bessie Smith and Terence Trent D'Arby included. The duo have a full-length album slated for release in early 2019.
https://charliehunter.com/
http://www.lucywoodward.com/
$20 Advance
$25 At the Door
Alicia Witt
Saturday May 4, at 8 pm

Presented by Guthrie Bell Productions
Alicia Witt has had an over three-decade long career, starting with her acting debut as Alia in David Lynch's classic 'Dune'. Alicia has just wrapped filming the 7th and final season of Orange Is The New Black, premiering this summer on Netflix. She joins the cast as Zelda, a strong, chic and low-key New York sophisticate who strives to be in control of every situation. Off screen a classically trained pianist and singer, Alicia is one of those rare talents whose passion as a singer songwriter is also gaining tremendous attention from both the industry and her fans. Her latest album, 15000 Days, was produced by legendary producer Jacquire King (Kings of Leon; James Bay; Norah Jones) and was released in August 2018; and its single 'Younger' debuted on Billboard June 1. For the past 9 years she has been recording, releasing, and performing her original piano-driven rock all across the world, and has opened for Ben Folds Five, Jimmy Webb and John Fullbright as well as performed at the Grand Ol Opry in Nashville. Witt has also performed live as a musical guest on numerous shows, including CBS' Late Late Show with Craig Ferguson and The Queen Latifah Show.
https://www.aliciawittmusic.com/
$20 Advance General Admission
$15 Advance General Admission Standing Room
$45 VIP Meet & Greet (General Admission Seats Included)
The Corvettes Doo Wop Revue
Friday May 10, at 8 pm
The Corvettes Doo Wop Revue is dedicated to preserving and performing the greatest music ever made – the music of the 1950's Doo Wop era. From New Hampshire to New Orleans and Virginia to Vegas, The Corvettes perform the great music of the Doo Wop era with a fresh new energy. Their incredibly entertaining show and comical stage antics have left many a happy audience screaming for more! In the tradition of legendary Doo Wop revivalists Sha Na Na, every Corvettes show is more than a concert – it's an all out a Doo Wop Celebration!
https://www.corvettesdoowop.com/
$20 Advance
$25 At the Door
Steve Forbert
Saturday
 May 11, at 8 pm
"Big City Cat – My Life in Folk-Rock," singer/songwriter Steve Forbert's exceptional new memoir co-written with Therese Boyd, allows him ample opportunity to candidly reflect on those specific circumstances that first brought him to the public eye. Originally conceived as a stage play and screen treatment, it finds him documenting his early adventures in the big city while pursuing his quest to make music. Sharing reflections and journals he kept at the time, he weaves an absorbing narrative that fully documents the trials, travails and triumphs that would eventually play out over the course of his prolific 40 year career. The book is accompanied by its own soundtrack as well, an A+ new album entitled The Magic Tree that offers a series of songs gleaned from previously recorded acoustic demos, overdubbed with new backing tracks and fleshed out as a series of songs that ring with the verve and vitality that Forbert's fans have always come to expect. Consistently upbeat and optimistic, they convey a firm sense that age ought not diminish a lust for living. Then again, that's been Forbert's mantra for quite some time—honoring his past while plowing his way towards the future.
$25 Advance
$30 At the Door 
Our address:
339 Central Avenue Albany NY 12206
Our Phone Number:
518.465.5233 ext 158
Our Website:
www.thelinda.org