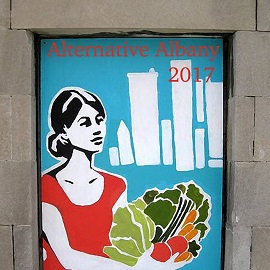 ALTERNATIVE OPEN HOUSE
It's a celebration of community and the history of the Mansion Neighborhood. It's an invitation for people to come engage with Albany institutions. It's the Alternative Open House and it's this Saturday, May 6, from 11:00 AM – 3:00 PM. Learn about Grand Street Community Arts, The Radix Center, and more. Free. View full schedule.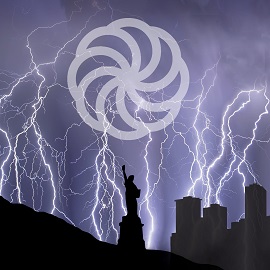 LOVE, DIGNITY, AND SURVIVAL

Currently on stage at theREP is Some People Hear Thunder, a powerful musical love story – an uplifting tale of a young reporter, his true love in America, and Armenians fighting for dignity and survival in the face of brutality. Set between 1914 and 1915, in New York and southern Turkey. Runs through May 21. Learn more.

111 N Pearl Street | 518.445.7469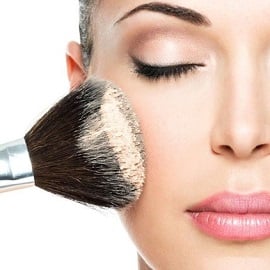 ALL IN JUST 5 MINUTES
Grab your makeup bag and head to Salon 109 for their 5 Minute Makeup class on May 8 at 5:00 PM. Master Esthetician and Makeup Artist Mary Delaney-Shaw will show you some practical, easy, fast, and mistake proof tips that'll help you look your best in 5 minutes. There will even be timers! $20. Learn more.

109 State Street | 518.463.7161
STORYTELLING AT ITS FINEST
The Irish American Heritage Museum will host Seanachie Eves featuring Bairbre McCarthy and Frank Orsini on May 12 at 7:00 PM. McCarthy is a storyteller and author from County Clare on Ireland's west coast. She is noted for her knowledge of Irish mythology, folklore and language. $5-$10. Learn more.

370 Broadway | 518.427.1916
HERITAGE TOUR

History and music? Sign us up. The First Church of Albany will host a Heritage Tour and Organ Concert on May 12 at 6:00 PM. Learn about tiles delivered to the church from the Netherlands in thanks after a WWII clothing and food supply drop, then enjoy a concert from renowned Dutch organist Berry Van Berkum. Free. Learn more.

110 N Pearl Street | 518.463.4449
Nipper Statues Headed to Downtown

The Downtown Albany BID will soon be choosing artists to decorate 3 foot tall Nipper statues. The Placemaking project, titled Downtown is Pawsome, will include 20 miniature versions of the iconic canine being placed around Downtown. Originally 10 were slated to be put out, but thanks to the incredible response from the call for artists, we decided to double the number. Learn more here.
Dog Park RFP Released

The Downtown Albany BID will be constructing a dog park early this summer in Wallenburg Park (corner of Broadway and Clinton Avenue) and RFPs are currently being sought for the fence portion of the park. Learn more.
DOWNTOWN ALBANY BID


21 Lodge St | 1st Floor | Albany, NY | 12207
518.465.2143 | [email protected]
© Downtown Albany Business Improvement District