Hello H(elsinki) H(udson) F(riend)s:
North Carolina acoustic country-folk quartet 
Chatham County Line
 celebrates the release of its brand new album, "Autumn," at 
Club Helsinki Hudson
 on 
Saturday, November 5, at 9pm
. Country-rock singer-songwriter 
Johnny Irion
 – in the news lately for his new version of "
Old Man Trump
", a song written about Donald Trump's racist landlord father by none other than Woody Guthrie – warms up the crowd for the quartet.
Chatham County Line can do the high-lonesome sound with the best of them, but then turn around and stretch out on an improvisation that takes the audience on a ride into jazz or jam-band territory. While the group resembles a bluegrass outfit in instrumentation, plays bluegrass festivals, and even has won awards for its bluegrass approach, Chatham County Line is as much a songwriter's band as it is a picking outfit. The group's original songs betray the influence of classic roots-rock singer-songwriters like Neil Young, Gram Parsons and Bob Dylan.
For nearly two decades, the Raleigh, N.C.-based outfit has consistently crafted top-notch, original modern acoustic music that draws upon American roots forefathers like bluegrass inventor Bill Monroe and folk innovator John Hartford while acknowledging its own members' backgrounds playing in rock 'n' roll bands.
Characterized by poignant songwriting and inventive arrangements, Chatham County Line's latest album, "Autumn," sees the quartet working comfortably in its sweet spot. Built around songwriter/guitarist Dave Wilson's clever lines and compelling vignettes, the record is a treasure trove of the wistful balladry and dynamic toe-tappers that've become the band hallmarks. John Teer (mandolin/fiddle), Chandler Holt (banjo), and Greg Readling (bass) add stellar three- and four-part harmonies for vocal highlights, while their impeccable yet unconventional picking – rooted in bluegrass but informed by a wealth of other influences – impresses without overshadowing Wilson's rich storytelling.
From elegant European concert halls to large American folk festivals, Chatham County Line has become a fixture on both sides of the Atlantic, where the musical relationships fostered by its consistent line-up are apparent through an unspoken chemistry that allows the freedom for improvisational flashes that seem as polished as the rest of its set.
CCL's new album includes "Living in Raleigh Now", either a celebration or a protest song about the International Bluegrass Music Association's move to North Carolina. "What was born in Kentucky, is living in Raleigh now."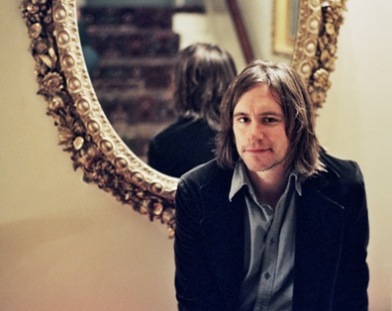 The group did an in-studio live version of "
Any Port in a Storm
" for WAMU's "Bluegrass Country" program a few years back, and did their song "
Hawk
" for the Sawyer Sessions.
The group visited NPR's "
World Cafe
" a few years back, and also did 
a four-song set
 for "Bluegrass Gets Bold" with David Dye.
"
Tightrope of Love
" from the group's album "Tightrope" is another example of the group's expert songwriting hidden inside a bluegrass number.
Remember – for reservations in The Restaurant or in the club call 
518.828.4800
.  To purchase tickets online 
go here
. For the most up-to-date concert information, always visit 
Club Helsinki Hudson
.
Your pal,
Club Helsinki Hudson