Downtown Albany Happenings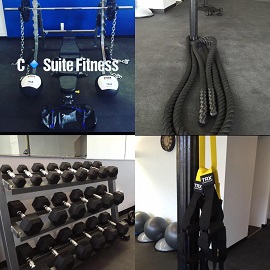 OPEN HOUSE & CELEBRATION
Happy anniversary! C-Suite Fitness will host an event to celebrate one year in business on February 24 from 5:00 – 7:00 PM. Stop in to check out the studio's space, meet the owner, and help them kick off year two with a great par-tay. Learn more.

412 Broadway | 518.755.1896
SWING INTO THE WEEKEND
Let the good times roll! Cajun Night comes to Parish Public House on February 24. Social hour at 5:30 PM, dance lessons at 6:30 PM. Come learn the Cajun two-step, Cajun jig, and Cajun swing. Free. No experience required. Learn more.
388 Broadway | 518.465.0444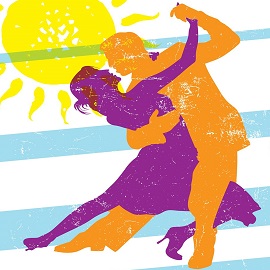 HOT HOT HOT SALSA
Eat. Drink. Dance. And Salsa! Nope, not the kind you put on your food. ama cocina hosts Salsa Brunch on February 25 from 11:00 AM – 3:00 PM. Stop in for great music, great dancing, and a great brunch. Learn more.

4 Sheridan Avenue | 518.776.4550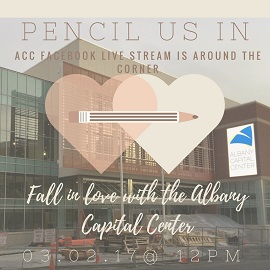 IT'S (A)LIIIIIIIIIIVE… TOUR
Join us as we take you inside the brand spanking new Albany Capital Center for a Facebook Live tour on March 2 at Noon. Yup, join in from the comfort of your office, couch – wherever you are! Officially opening on March 1, this will be your first opportunity to virtually view the completed project. Learn more.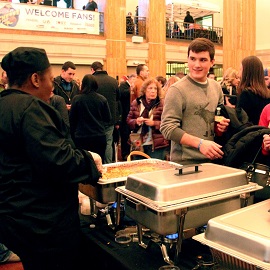 RETURN OF THE MAAC
Helllooooo cheesy goodness. The Hannaford MAAC-n-Cheese Fest comes to the Albany Capital Center on March 3 from 4:00 – 6:30 PM. Celebrating the return of the MAAC basketball championships, the event offers the chance to sample gourmet mac-n-cheese from a dozen restaurants plus craft beer. $8-$10. Learn more.

55 Eagle Street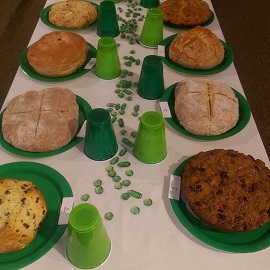 SODA(NG) GOOD
Yum. The Irish American Heritage Museum will host their Irish Soda Bread Competition on March 4 from 10:00 AM – 2:00 PM. Enter your own bread, or stop to taste and vote for the People's Choice Award and enjoy a discussion led by Chef Harold Qualters on the history of Irish soda bread, as well as a demonstration on how to make it. Learn more.

370 Broadway | 518.427.1916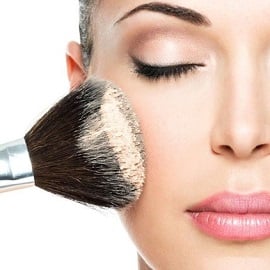 PUT YOUR BEST FACE FORWARD
You've invested in cosmetics, now make the most out of your stash. Salon 109 will host Up Your Makeup Game, a fun night of drinks, snacks, and professional tips catered to what you already own, on March 6 at 5:00 PM. Day into night makeup demo and hair styling tips included. $20 (partial proceeds to charity). Learn more.

109 State Street | 518.463.7161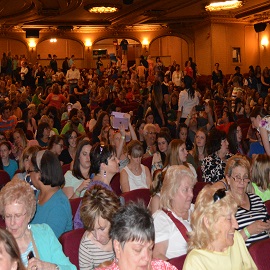 ALIVE AFTER 5
This is just a sampling of what's coming up. What else can you experience? Trivia, open mic, storytelling in a pub, world-renowned artists on exhibit, Broadway quality theatre, 90s house party, and so much more. Check out the full event calendar right here – and we'll see you Downtown!

Oh, and lest we forget about the FREE parking available. Check out details here.
'What a True Cinnamon Bun Should Taste Like'
An All Over Albany contributor recently reviewed Fifth Tier Baking Studio's cinnamon buns and, well, get ready to drool. "Fifth Tier's offering is what a true cinnamon bun should take like. And that sort of craftsmanship is worth seeking out," she said. Read more.
Capital Center, TUC, Mazzone Holding Job Fair
The Albany Capital Center, Times Union Center, and Mazzone Hospitality will host a joint job fair at the TUC (51 S Pearl Street) on February 25 from 10:00 AM – 3:00 PM. Free and open to the public, full and part time positions are available. Applicants are asked to bring their resumes for on-site interviews. Learn more.
Downtown-based Designer in Harlem Fashion Week
Daniel Mozzes, a fashion designer who recently opened his new showroom in Downtown, showed his fall/winter 2017 line at Harlem Fashion Week on Feb. 12. The show is essentially an offshoot of the acclaimed New York Fashion Week and runs at the same time but showcases up-and-coming designers. See the collection.
Albany Moves Up on Best Places to Live List
The Albany-Schenectady-Troy metro area ranks No. 30 out of 100, up six places from last year, on the U.S. News and World Report 2017 list of the best places to live in the country. Learn more.
Tales from the Tavern
WAMC recently recorded a Tales from the Tavern live event at the Olde English Pub. Featuring local lore and legends from the NYS Capitol, the days of Alexander Hamilton in Albany, and more, part 1 of the two part broadcast is online now. Listen to podcast.
Downtown Deal | Kate Fox at DeNardis Salon
Look great. Feel great. And save some money! Hair stylist and color specialist Kate Fox has joined Michael DeNardis Salon at 41 State Street, and she's offering 20% off for new clients (yay!). From kids haircuts to mermaid hair, she offers it all. View full list of services. 41 State Street | 518.227.3613
New Downtown Digest Out
What's new in Downtown? Only a lot – and you can read all about what's happening in our latest Downtown Digest. Sit back, relax, and read all about it right here.
Tulip Queen Nominations Open
The City of Albany seeks nominations for the 2017 Tulip Queen & Court. Nominations for young women interested in continuing Albany's long-standing legacy of community service may be submitted through Monday, April 3. Learn more.
Call for Vendors | Albany Tulip Festival
The City of Albany is seeking craft, fine art and food vendors for the 69th Annual Albany Tulip Festival on May 13 and 14 in Washington Park. A highly anticipated Capital Region spring tradition, the Tulip Festival highlights the area's history and culture, presenting a wide array of Albany's finest artisans, musicians and vendors to tens of thousands of annual visitors. Applications due March 6. Learn more.