Downtown Albany this week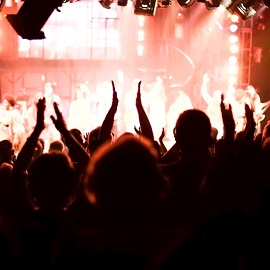 VIDEO | LOOKING BACK AT 2016

We welcomed new businesses. A LOT of people attended events. College students volunteered and learned about Downtown to create business proposals. 2016 was a busy year in Downtown, but don't take our word for it – check out our Year in Review video!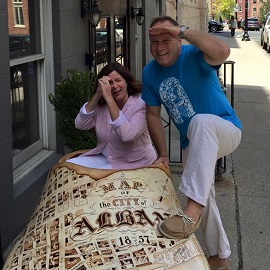 JOIN OUR TEAM

Do you love Downtown as much as we do? Come join our team! The Downtown Albany BID is on the lookout for a new executive assistant. Applications for the part time position are due January 11. View all details here.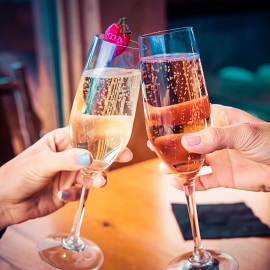 RINGING IN 2017
Haven't made your New Year's Eve plans? Downtown is here to help! You can laugh your way into 2017, get glittered up and celebrate, dance 2016 away, and much more. See all events here, and Happy New Year from the downtown Albany family to yours!
GRAND OPENING
Join us as we welcome retailer Daniel Mozzes Design to Downtown! We'll be holding a grand opening ceremony January 6 at 10:30 AM at the fashion designer's new street-level studio in the recently renovated retail spaces in the Pearl Street Pub building. Learn more.

61 N Pearl St – Steuben Walk #1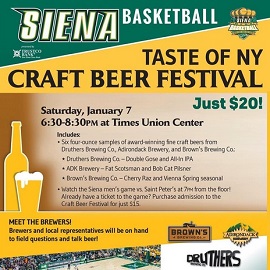 TASTE OF NY BEER FESTIVAL
Hop(s) on down to the Times Union Center for the Taste of NY Craft Beer Festival, being held January 7 6:30 – 8:30 PM. Enjoy Druthers, Adirondack Brewing, and Brown's Brewing plus a ticket to the Siena Men's basketball game. Tickets $20 ($15 if you already have a game ticket). Learn more.

51 S Pearl Street | 518.487.2202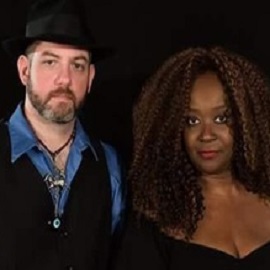 BLUES & ROOTS BRUNCH
The Upper Room (inside Pearl Street Pub) will host The Blues & Roots Brunch with Andrew Wheeler and Donna Tritico on January 8 11:00 AM – 2:00 PM. Enjoy live music and a buffet featuring brunch and lunch items. Tickets $20. Learn more.

59-61 N Pearl Street | 518.694.3102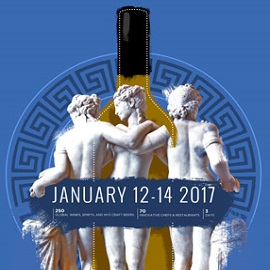 WINE & DINE FESTIVAL
Foodies rejoice! The Wine & Dine for the Arts festival returns January 12 – 14. Events are a feast for the eyes and the taste buds so don't wait to snag your tickets ($75 – $1,000) so you can enjoy 70 innovative chefs and restaurants and sample from 250 wines, spirits, and beers. (Oh, and don't forget about the inaugural Wine & Dine Fest Restaurant Week!) Learn more.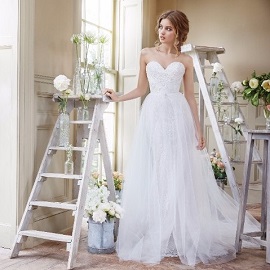 HERE COMES THE BRIDE
Getting married, or know someone who is? Check out these two events coming up in Downtown >> Angela's Bridal is holding a Tara Keely Trunk Show January 12 – 14 (score a great deal on a gorgeous dress), and Times Union Center is hosting the NY Bridal & Wedding Expo on January 15 11:00 AM – 5:00 PM (Entry $10).
Video | Advocates, Politicians Call for Ridesharing in Upstate

The Capital Region Ridesharing Coalition hosted a press conference on December 28 at Albany City Hall with politicians and advocates to discuss the need for ridesharing in Upstate New York in 2017. Watch press conference on Facebook or YouTube.
C-Suite Fitness Offering New Year's Deal

Downtown personal training studio C-Suite Fitness is running a New Year's offer for new clients. For the first two weeks of January, all packages listed on their website are BOGO 50% off! You can purchase 4, 8, or 12 sessions. Learn more online or call 518.755.1896.
Bike Sharing Coming to Albany

New York City has Citi Bike. Now, Albany is getting Social Bicycles. The names are different, but the concept is the same: bicycles that can be rented by the hour from self-serve docking stations around the region. CDTA has approved a two-year contract with a Brooklyn company, Social Bicycles, to establish the bike rental system. Learn more.
Video | Wellington's Shares Cocktail & Mocktail Recipes

We were live at Wellington's Albany earlier this month as they shook up some holiday cocktails and mocktails (non-alcoholic). These delicious beverages are available at the bar located at 144 State Street or can be made for your guests at home. Watch video and see recipes.
APD: Don't Leave Running Cars Unattended

As temperatures begin to decrease, the Albany Police Department would like to remind the members of our community not to leave their vehicles running unattended. Other safety tips: Never leave your doors unlocked, completely close all windows and doors, and do not leave your keys in the ignition or inside the vehicle. Learn more. 
Free Parking in Downtown

Heading Downtown for dinner, shopping, or an event? Did you know that free parking is available seven days a week? Whether in garages or on-street, here are your free parking options.
Five Questions with Shannon Licygiewicz

The Record recently interviewed Shannon Licygiewicz, director of sales for the Albany Capital Center, for a Five Questions feature. The Downtown convention center is slated to open in March. Read interview.
New Downtown Digest Out

What's new in Downtown? Only a lot – and you can read all about what's happening in our latest Downtown Digest. Sit back, relax, and read all about it right here.
DOWNTOWN ALBANY BID
21 Lodge St | 1st Floor | Albany, NY | 12207
518.465.2143 | [email protected]
© Downtown Albany Business Improvement District