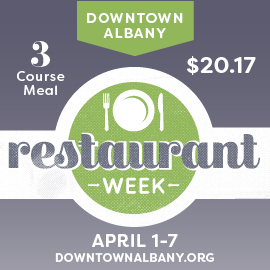 RESTAURANT WEEK RETURNS
17 restaurants. 3 courses. $20.17. Yum. Downtown Albany Restaurant Week returns April 1-7. Don't miss out on this delicious deal, and the chance to dine on everything from Chicken Tortilla Soup to Mixed Berry Tart. View menus.

Various locations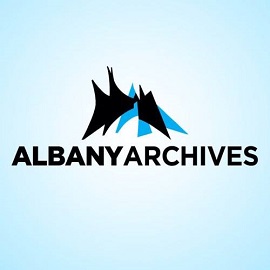 LIVE WITH ALBANY ARCHIVES
Tune in from the comfort of your home, office, or anywhere else as we host a Q&A with Albany Archives on Facebook Live. We'll discuss some highlights of Downtown's history and take your questions. To join in, just head to the Downtown Albany, New York Facebook page on March 27 at 6:30 PM. Learn more.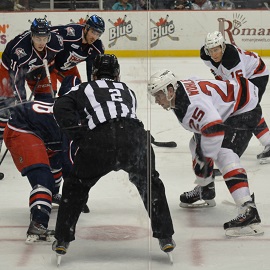 ICE ICE BABY
The Albany Devils return to the Times Union Center this weekend for games on March 24 at 7:00 PM and March 25 at 5:00 PM. Head out and cheer on the hometown team! Oh, and bonus, the first 1,500 people at the Saturday game will receive a free water bottle. Tickets start at $15. Learn more.

51 S Pearl Street | 518.433.8457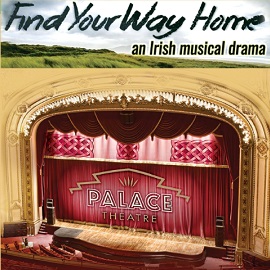 FIND YOUR WAY HOME
Just because St. Patrick's Day is over doesn't mean the celebration of all things Irish has stopped. The Palace Theatre will host the debut screening of the musical Find Your Way Home, written by Albany natives and filmed in Ireland, on March 26 at 4:00 PM. Tickets $25 – $65. Q&A follows event. Learn more.

19 Clinton Avenue | 518.465.3335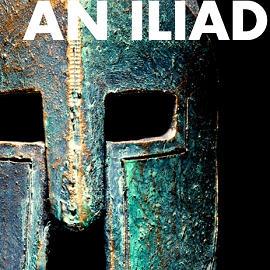 SO EPIC
Thrilling storytelling explodes across the stage at theREP with Homer's epic poem, An Iliad, running through April 2. This Obie Award-winning adaptation spins the familiar tale of gods and goddesses, undying love and battles of The Trojan War for a captivating theatrical experience. Tickets start at $20. Learn more.

111 N Pearl Street | 518.445.7469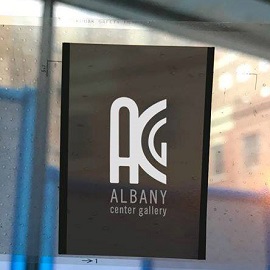 PICTURE PERFECT
Heard? Albany Center Gallery is currently exhibiting some of the region's top photographers. Stop in through April 21 and see the show, the 39th annual Photography Regional Exhibit. Free. Hours Tuesday-Saturday Noon-5:00 PM and by appointment. Learn more.

488 Broadway | 518.462.4775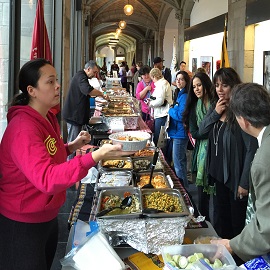 MARKET ON YOUR CALENDAR
Did you know that the Downtown farmers market is held year round? It's true! In the warmer months (they are on the way!) you will find it outside SUNY Plaza (Broadway & State Street) and during the cooler months, you just need to head inside the building to snag fresh veggies, snacks, hot lunches, and much more. Thursdays 11:00 AM – 2:00 PM. Learn more on Facebook or their website.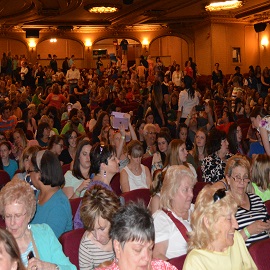 ALIVE AFTER 5
This is just a sampling of what's coming up. What else can you experience? Trivia, open mic, storytelling in a pub, game nights, 90s house party, and so much more. Check out the full event calendar right here – and we'll see you Downtown!

Oh, and lest we forget about the FREE parking available. Check out details here.
Residential Conversion Project Proposed in Downtown
The latest residential project proposed for downtown Albany: A plan to create 26 apartments at 48 North Pearl Street by converting office space — and adding two floors to the building there. Learn more.
Hey Millennials – Albany is for You
Using page views as its metric, realtor.com chose Albany as one of 10 hot cities for the millennial generation – people between the ages of 25 and 34. Millennials make up 12.7 percent of Albany's population, just shy of the nationwide share, 13 percent. Learn more.
CDPHP Sponsors Region's Bikeshare
CDTA announced Monday that is now has a name and sponsor for its upcoming bike share program: CDPHP Cycle! (with the exclamation mark). The system is set to launch this summer. Planning for this two-year bike share pilot has been in the works since last year, and there are now a few more details about how it's taking shape. Learn more.
40 Under 40 Winners Announced
Congrats to Downtowners Leola Edelin of Renaissance Albany, Tony Iadicicco of Albany Center Gallery, Christine Minkler of CHA Consulting, Inc, and Brian Murphy of Couch White on being part of the Albany Business Review's 2017 40 Under 40 class. Learn more.
Seen at Garth Brooks
Were you seen at the Garth Brooks concerts held last weekend at the Times Union Center? Nearly 45,000 people total attended the country music star's performances. View photo gallery.
Seen at Albany St. Patrick's Day Parade
Were you Seen at the 67th Annual Albany St. Patrick's Day Parade on March 11, 2017? View photo gallery.
Tulip Queen Nominations Open
The City of Albany seeks nominations for the 2017 Tulip Queen & Court. Nominations for young women interested in continuing Albany's long-standing legacy of community service may be submitted through Monday, April 3. Learn more.