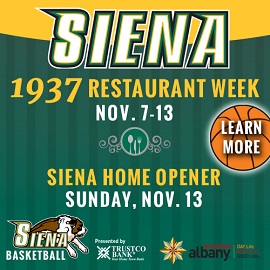 3 COURSES. $19.37. YUM.
Who's hungry? The first ever Siena 1937 Restaurant Week is being held November 7-13 at eight Downtown restaurants. That's three courses for just $19.37, and it all leads up to the Siena Basketball home opener, November 13 at 2:00 PM at the Times Union Center. Learn more.

Various locations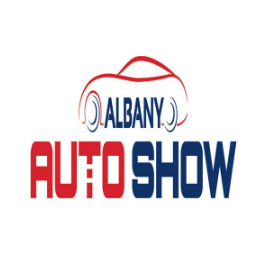 VROOM VROOM
Check out the newest car, truck, SUV, and minivan models at the 2016 Albany Auto Show, happening November 4-6 at the Times Union Center. Featuring more than 160 new vehicles, admission is $5-$9 (kids under 12 in free with adult). Free parking, too! Learn more.

51 S Pearl Street | 518.487.2000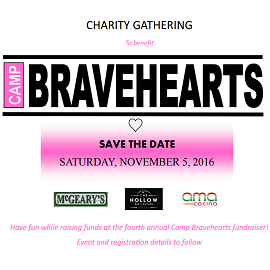 CAMP BRAVEHEARTS BENEFIT
A fundraiser for Camp Bravehearts is being held November 5 from Noon to 6:00 PM. The "hike" will take participants from McGeary's Irish Pub, to ama cocina, and The Hollow Bar + Kitchen. Food will be provided. Tickets $30 minimum donation. Learn more.

Various locations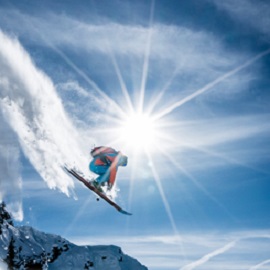 HERE, THERE, EVERYWHERE
Hold on tight – this is a ride you don't want to miss. Warren Miller's Here, There & Everywhere will be shown at the Palace Theatre November 11 at 8:00 PM.

See breathtaking views as skiers sweep across Alaska, Montana's Glacier Country, Switzerland and more in the pursuit of the perfect turns.

Tickets $23. Learn more.

Palace Theatre | 518.465.3335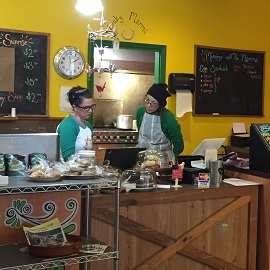 TASTE (AND SOUND) OF BRAZIL
It'll be a mouth-watering good time. Dali Mamma will host a Brazilian Breakfast and Brazilian Music on November 12 from 11:00 AM – 1:00 PM. Menu items, $2-$9, include pão de queijo (cheese bread), beiju de tapioca (tortilla of manioc flour), fruit salad, and brigadeiros. Learn more.

41 State Street | 518.443.2233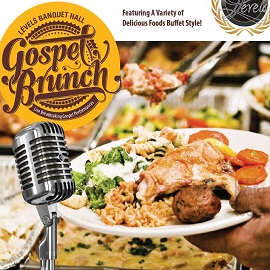 FOOT STOMPING GOOD TIME
Levels Banquet Hall's Gospel Brunchreturns on November 13 at 12:30 PM and 3:00 PM. Enjoy world-class live music accompanied by a wide variety of delicious foods at the all you can eat buffet. Tickets $7.95-$23.95. Get $3 off the ticket price (and $100 off your next event at Levels) when you bring a new coat or toy for their holiday drive. Learn more.

69 N Pearl Street | 518.779.1204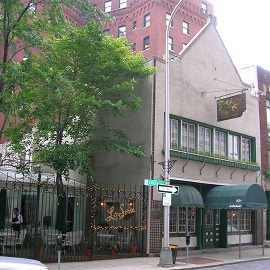 WAY BACK WHEN
What were Albany's Early Streets like? Find out November 17 at 5:30 PM at La Serre as Historic Albany Foundation & Hartgen Archaeological Associates for a lecture on early street plan development and construction patterns in Albany. Tickets $5-$10. Reservations required. Contact Lisa via email or 518.465.0876 x 14.

14 Green Street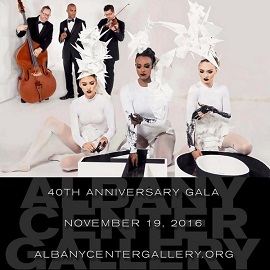 GO GALA-VANTING
More than 250 enthusiastic community arts supporters will enjoy an evening of live music, dancing, auctions and raffles at Albany Center Gallery's 40th Anniversary Gala, taking place November 19 at 7:00 PM at Renaissance Albany. All the fun will be complemented by culinary artistry and a selection of fine wine, beer and cider. Tickets $75-$100. Learn more.

144 State Street
Stacks Espresso Bar Opening Downtown Location Monday
Stacks Espresso Bar will officially open their new Downtown location, at 488 Broadway, on Monday, November 7 with a ribbon cutting ceremony at 11:00 AM. The coffee shop will be open seven days per week 7:00 AM – 7:00 PM. Learn more.
Film Production Related Traffic Advisory
Parking restriction and road closures related to a film production happening in Downtown this week will begin today, November 3 at 4:00 PM, and run through November 5 at 5:00 AM. View Albany Police Department traffic advisory.
Downtown Businesses Collecting Food for Thanksgiving Donation
Business owner William "Tragedy" Yager is donating full Thanksgiving meals to five families who need a little boost this holiday season. His three Downtown businesses – Albany Modern Body Art, Patsy's Barbershop, and Patsy's Pin Ups – are collecting food donations to help in the effort. Non-perishable items are being collected through November 22, and perishable food items are being collected November 16-22. Questions, or want to enter a family to receive a meal? Call 518.463.3602. Learn more.
Olde English Pub in National Competition
Downtown's Olde English Pub + Pantry is competing in a national Fish & Chips competition that begins this Saturday and ends November 30. During the contest, the pub is offering a $2 discount to guests who vote and purchase a Fish & Chips and Old Speckled Hen combo. Learn more.
Celebrating David Alan Miller's 25th Year with Symphony
He came to Albany in 1992 – a young man with three names and one goal: To make the Albany Symphony Orchestra great. WTEN interviewed conductor David Alan Miller recently, highlighting his 25th anniversary at the institution. Watch video.
DPs Open for Brunch, Dinner Sunday
DP: An American Brasserie in Albany, normally closed on Sunday, will be serving brunch from 11 a.m. to 4 p.m. and dinner from 4 to 7 p.m. this coming Sunday (11/6) prior to comedian/political commentator Bill Maher's show at the Palace Theatre. View menus.
Tickets Available for Wine & Dine Festival
Tickets for the Albany Wine & Dine for the Arts events are on sale now. Most events sell out, some more quickly than others, so it's recommended you don't wait to purchase yours. The event will run January 12-14 with Downtown organizations Albany Center Gallery, Albany Symphony, Capital Repertory Theatre, Palace Theatre, Park Playhouse, and Youth FX among the beneficiaries. Learn more and view full event schedule.
Capital Center Picks Downtown Company for Internet Services
As construction of the new $78 million Albany Capital Center continues, the convention center has chosen an Albany, New York, company to provide internet and voice services. FirstLight Fiber, the telecommunications company founded by Kevin O'Connor as Tech Valley Communications in 1999, will provide the internet and voice for the new center. Learn more.
Seen: The Mad Hatters Ball
Were you seen at The Mad Hatters Ball, a benefit for Ronald McDonald House Charities? The event was held at 90 State Events in Downtown on October 28. See photos.
Seen: Carrie Underwood at the Times Union Center
Were you seen at Carrie Underwood concert at the Times Union Center? The artist performed on October 27. See photos.
Signs of Greatness Historic Panels Installed
Signs of Greatness: Albany Stories highlights unique points of interest in downtown Albany, many of which until now have been little known to the public. This exhibit of 12 interpretive permanently installed panels tells stories of Albany's settlement and development, trade and industry, and landmark social innovation, all wrought in our historic streetscapes and noteworthy buildings over the past 400 years. Learn more and watch video of installation (note: video is on Facebook).
CDTA Rolls Out Taxi Survey
The Capital District Transportation Authority (CDTA) has launched a taxi cab customer questionnaire to gain additional feedback on Capital Region taxi cab services. The questionnaire offers an opportunity for riders to provide comments on previous experiences and what they would like to see moving forward to enhance their taxi experience. Take survey.
Free Parking in Downtown
Heading Downtown for dinner, shopping, or an event? Did you know that free parking is available seven days a week? Whether in garages or on-street, here are your free parking options.
DOWNTOWN ALBANY BID
21 Lodge St | 1st Floor | Albany, NY | 12207
518.465.2143 | [email protected]