Happenings in Downtown Albany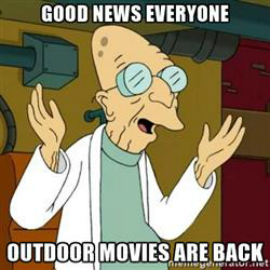 SURVEY | WHAT SHOULD WE SHOW?

Exciting news! We're bringing outdoor movies back to Downtown this summer, and we need your help deciding what to show. Bites Camera Action will run Mondays from July 10 – August 14 in Tricentennial Park and will feature food trucks from 5:00 – 8:00 PM and movies starting at 8:30 PM. Bonus >> Take the survey and you could win $100 in restaurant GCs. Learn more.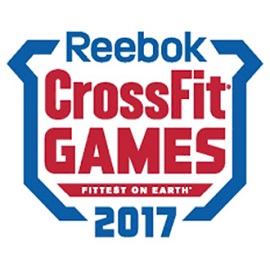 SO FIT

Ready to witness some serious fitness in action? The

Reebok East Regional CrossFit Games

are coming Downtown this weekend,

May 19-21

, at the Times Union Center. The competition will determine which teams advance to the final stage of the competition.

$33-$84

.

Learn more

.

51 S Pearl Street | 518.487.2000

SHUT UP CANCER

The Parish Public House will host Shut Up Cancer, an evening of music to benefit The Leukemia & Lymphona Society, on May 20 from 7:00 – 11:00 PM. The Arch Stanton Quartet, Werthner & Frederick, and Jilliam "Keezamonkee" Matundan & Friends will perform. Silent auction featuring local businesses and 50/50. $20. Learn more.

388 Broadway | 518.465.0444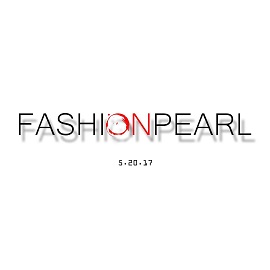 FROM STREET TO RUNWAY

Join Daniel Mozzes Designs and Ronald Mcdonald House Charities of Albany for Fashion on Pearl. N Pearl Street, between Pine Street and Columbia Street, will be converted into an outdoor fashion runway on May 20 from 6:30-9:30 PM. Free – $35. Learn more.

N Pearl Street | 518.729.6024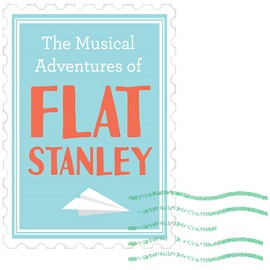 THE MUSIC ISN'T FLAT
Kids in free event! Park Playhouse presents The Musical Adventures of Flat Stanley on May 21 at 2:00 PM at the Palace Theatre. Everyone's favorite two-dimensional hero has been given new life. Follow Stanley Lipscomb on a fantastic trip around the globe in this delightful musical. Free-$20. Learn more.


19 Clinton Avenue | 518.465.3334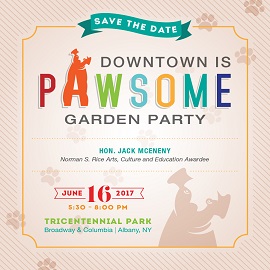 ONE PAWSOME PARTY

Ready to help us launch our Placemaking exhibit, Downtown is Pawsome? Great! Featuring 20 3′ tall Nipper statues placed throughout the streets of Downtown, Downtown is Pawsome will kick off with our garden party on June 16. Tickets are on sale now – and partial proceeds from the party and overall exhibit will benefit the Mohawk Hudson Humane Society. Learn more.
Downtown is Getting a Dog Park

The 15,000-square-foot dog park will occupy a section of Wallenberg Park, the rectangle of of grass and trees bordered by N. Pearl, Clinton Ave, Broadway, and the I-787 on ramp. Amenities will include a drinking fountain for dogs, benches, and large rocks for dogs to play on.

Learn more

.
New Podcast Takes You Though Pearl St History

Historic Albany Foundation has launched a new podcast, Listen Albany, and the inaugural episode features Pearl Street. Download it or listen online and learn about the historic street as you walk around. Learn more.
Day in the Life of Stacks Co-owner Ron Grieco

Coffee is an industry that has dozens of moving parts to make it function. Not least of which is the barista. This is why we spent the day with Ron Grieco, long-time barista, and co-owner of two Stacks Espresso Bar's in Albany. His life didn't start in coffee, and honestly, it took him a while to come around to it.

Read more

.
Explore Gallery Exhibit Anytime with 3D Interactive View

Albany Center Gallery's current exhibit, 2017 Mohawk-Hudson Regional Invitational, is on display through June 9 – but great news for people who want to view it again (or share it with out of town friends or relatives), you can now check it out view the 3D interactive view.

Learn more

.
Gallery: 2017 Siena College Graduation

799 students became alumni during the 2017 Siena College Commencement ceremonies at the Times Union Center in Albany.

View gallery

.
City Seeking Cable Television Public Access Coordinator

The City of Albany requests proposals from qualified professionals to provide Cable Television Public Access Coordinator Services. Minority Business Enterprises and Women's Business Enterprises are encouraged to apply. Copies of the RFP are available at the Department of Law, City Hall – Room 106, Albany, New York 12207, 518.434.5050 or by clicking on the link. Responses are due on or before Tuesday, May 30, 2017, at 10:00 AM.

Learn more

.
DOWNTOWN ALBANY BID


21 Lodge St | 1st Floor | Albany, NY | 12207
518.465.2143 | [email protected]
© Downtown Albany Business Improvement District
Downtown Albany Business Improvement District · 21 Lodge Street | 1st Floor · Albany, New York 12207 · USA