Henry Helsinki Hudson's Insider's Guide to Joey Alexander (12.2.16)
Hello H(elsinki) H(udson) F(riend)s: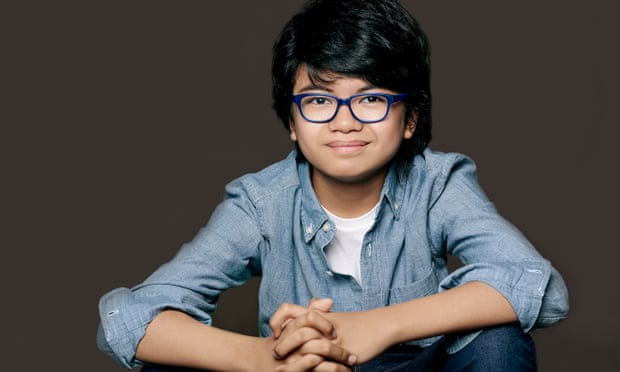 And on top of all this, his debut album, "My Favorite Things," was nominated as Best Instrumental Jazz Album for the 
2016 Grammy Awards
. He's even performed at 
the White House
.
But the phenomenal Bali-born pianist isn't hiding behind his marquee name supporters and big city champions and media hype. Like any good jazzman, he's taking his show on the road. 
Alexander 
brings his trio to 
Club Helsinki Hudson
 on 
Friday, December 2, at 8pm
.
Born on the island of Bali in the city of Denpassar in 2003, Joey Alexander first encountered a piano at the age of six, and was immediately able to pick out the melody of Thelonious Monk's "Well, You Needn't" and other jazz standards from his father's record collection by ear.
Despite no formal jazz education, Joey rose quickly in the Indonesian jazz scene and beyond. In 2013 he was featured at jazz festivals in both Jakarta and Copenhagen, and won the international improvisation contest in Odessa, Ukraine – besting over 200 adult contestants.
He now counts Wynton Marsalis, Herbie Hancock, Billy Crystal and Bill Clinton among his many fans. In 2014, Marsalis invited Alexander to perform at the star-studded gala for Jazz at Lincoln Center at the Rose Room. He also played for the Jazz Foundation of America at the Apollo Theatre in Harlem and for the Arthur Ashe Foundation Gala. In addition to signing with the rising Motema label, Alexander has also penned deals with a top jazz booking agency and is rapidly growing in demand on the international circuit.
Alexander now resides in New York City, where he plans to go to school and continue honing his chops in the jazz capital of the world. He cites his major influences as Thelonious Monk, Herbie Hancock, Bill Evans, John Coltrane, Lee Morgan, Miles Davis and Wynton Marsalis.
Alexander's highly anticipated debut album "My Favorite Things" was released by the Grammy Award-winning Harlem-based label Motema Music. The album featured Alexander playing everything from Coltrane to Rodgers and Hammerstein with a deft touch, adventurous spirit and improvisational verve. Accompanying Alexander on the album were bassist Larry Grenadier (Stan Getz, Brad Mehldau, Pat Metheny) and two-time Grammy Award-winning drummer Ulysses Owens Jr. (Kurt Elling, Wynton Marsalis, Christian McBride), as well as three talented young players from the New York scene: Russell Hall (bass), Sammy Miller (drums) and Alphonso Horne (trumpet). The album included sophisticated arrangements and dazzling playing on such standards as "My Favorite Things," John Coltrane's "Giant Steps," and "Over the Rainbow."
Joey has been profiled twice in the New York Times, first 
here
 at age 11, then 
here
 more recently. NPR has been following his career closely, on 
All Things Considered
 and 
Weekend Edition
, and he's already been a guest on "
60 Minutes
", interviewed by Anderson Cooper with the help of his mentor and champion, Wynton Marsalis.
Catch him live at the Jazz Standard on "
It Don't Mean a Thing If It Ain't Got that Swing
", proving he can play in various styles. And then there was his breakthrough performance at the 2014 Jazz at Lincoln Center Gala, playing Monk's "
Round Midnight
".
Catch this shooting star on his way up in the intimate confines of Club Helsinki Hudson.
Remember – for reservations in The Restaurant or in the club call 
518.828.4800
.  To purchase tickets online 
go here
. For the most up-to-date concert information, always visit 
Club Helsinki Hudson
.
Your pal,
Club Helsinki Hudson