Henry Helsinki Hudson's Insider's Guide to Lucero (6.27.17)
Hello H(elsinki) H(udson) F(riend)s:
"The Walking Dead." David Bowie. Cormac McCarthy. Cat Power. Southern roots-rock. Alt-country. Memphis soul. They all come together in the music and career of Lucero, coming up on its 20th anniversary, and headed to Club Helsinki Hudson on Tuesday, June 27, at 8pm. Southern boogie outfit Banditos will warm up the crowd for Lucero.
Since getting together in April 1998, the five members of Lucero have been steady road warriors, averaging 250 gigs per year. Do the math, and you can see that these guys have put in their proverbial 10,000 hours and then some. The result is they know how to grab a crowd and take them along on a rock 'n' roll journey.
As a fan told the 
Riverfront Times
, "They have such a loyal fan base because they are normal guys who write about things that everyone can relate to. Everyone has had their heart broken and tried to fix it with whiskey at some point, I'm sure."
 "The voice heard in most of Lucero's songs is that of a boozy, sad soul striving to
be a better man but unsure whether he has the capacity to do so", says the 
Boston Globe
.
A writer for the 
Phoenix New Times
 aptly summarized them thusly: "Memphis rockers Lucero have a timeless quality, a lowdown, from-the-gut, blue-collar rock 'n' roll sound that could have been recorded any time since the late '60s (save for a few flashes of class of '77 punk strut)."
Or as a writer for the 
Daily Times
 suggested, Lucero sounds like what the Replacements would have been if they came from Tennessee rather than Minnesota.
Last year, the group made 
a full-fledged video trilogy
, featured in 
Rolling Stone
 Magazine, which called it "cinematic and mysterious, the kind of thing that requires examination and multiple viewings to be able to form a coherent theory."
Bandleader Ben Nichols and keyboardist/accordionist Rick Steff filmed an affecting acoustic duet "
Back Porch Session
" for 
Garden & Gun
 magazine – it highlights the pure beauty of the group's songs. The band has also visited NPR's 
World Cafe
, 
Sense of Place
, 
Mountain Stage
, and 
Songs We Love
," focusing on the aforementioned Warren Zevon tribute.
One of the group's career highlights was recording a cover of legendary Memphis band Big Star's "I'm in Love with a Girl", to which Big Star member Jody Stephens contributed vocals.
As for me, I just can't get enough of their punk-infused cover of David Bowie's "
Modern Love
".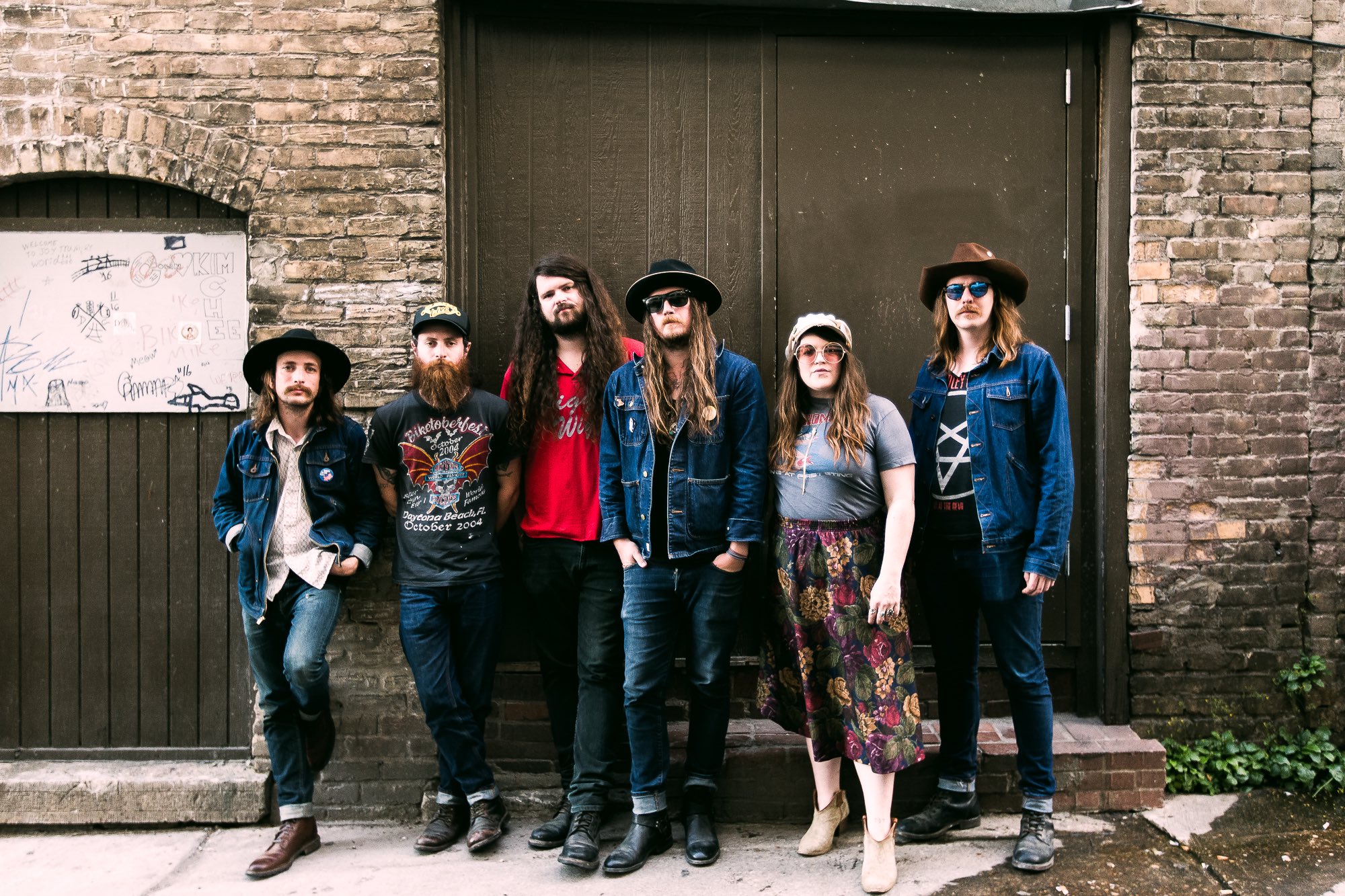 Banditos
, from Nashville, boasts a similar roots-rocking approach, combining honky-tonk, rock, country, and soul, with more of a ZZ Top/boogie vibe, as you can hear on "
The Breeze
".
Remember – for reservations in The Restaurant or in the club call 
518.828.4800
. To purchase tickets online 
go here
. For the most up-to-date concert information, always visit 
Club Helsinki Hudson
.
Your pal,
Club Helsinki Hudson