Hello H(elsinki) H(udson) F(riend)s:
The Lustre Kings, longtime stars of the Capitol Region's thriving rockabilly revival scene, return to rock the socks off of the crowd at Club Helsinki Hudson on Friday, November 18, at 9pm, when they will be joined on Dobro and steel guitar by the Grammy Award-winning living legend of roots music, Cindy Cashdollar.
Local music critic Seth Rogovoy once wrote, "The Lustre Kings are more than just another rockabilly revival outfit churning out versions of popular Elvis Presley and Chuck Berry tunes. Lead singer and guitarist Mark Gamsjager has a natural affinity for the music and delivers a rootsy twang on his electric Gretsch guitar." In Metroland, Paul Rapp said of the group's frontman, "Gamsjager brings a Chris Isaak-like flair and a Brian Setzer sass to his revival of rock and roll's roots."
But don't just take their word for it. Check out the Lustre Kings in 
this live video
 performing "Jailhouse Rock." Or 
this rendition of
 "All Shook Up," recorded right here at Club Helsinki two years ago this January. There's also 
a video of them
 performing "Fifty Miles from Nowhere," with great footage of the band's secret weapon and slap bassist, Helsinki stalwart Michael "Chops" LaConte. And I especially love 
this rendition
 of one of my favorite Elvis tunes, "Suspicious Minds."
The Lustre Kings bring an immediacy to the joyful music with a dark underbelly that has compelled performers like Wanda Jackson, the Queen of Rockabilly, as well as Bill Kirchen, Eddie Angel and Robert Gordon, to draft them into the service of rock 'n' roll revivalism.
Cindy Cashdollar first heard the unique sliding sound of the Dobro in her hometown of Woodstock, N.Y., where she honed her skills playing with bluegrass legend John Herald, blues great Paul Butterfield, Levon Helm and Rick Danko of the Band, and many others who lived in the small but musically hip town.
Eight years and thousands of miles on the road with the premier western swing group Asleep at The Wheel helped her introduce the classic sounds of the non-pedal steel to enthusiastic audiences worldwide, and brought her five Grammy Awards and opportunities to work with country musicians including Willie Nelson, Merle Haggard, Dolly Parton, and The Dixie Chicks. Her services have also been engaged by the likes of Ryan Adams, Bob Dylan, Van Morrison, Dave Alvin, Rod Stewart, Albert Lee, Marcia Ball, Jorma Kaukonen, Leon Redbone, BeauSoleil, Daniel Lanois, Redd Volkaert, and Peter Rowan. After a quarter-century living in Austin, Cindy recently returned to her hometown of Woodstock, N.Y.
Watch Cindy dazzle with a solo slide-guitar version of "Foggy Mountain Rock" in this video. Truth is I'm not ordinarily a fan of this style of music, but Cindy has a unique approach and aesthetic that transcends genre. I don't hear country or bluegrass or twang – if anything, I hear a beautiful, jazzy, rocking sound.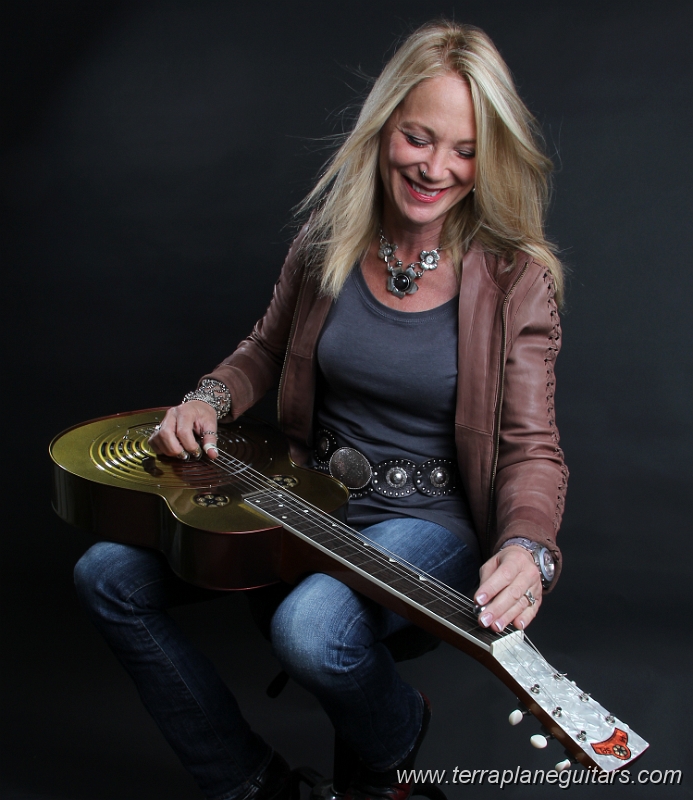 Check her out demonstrating how to play a National Resophonic steel guitar in this instructional video for "Oh Susanna." It's amazing to see her produce an orchestra's worth of music with just her two hands and a steel guitar – without any flash or fuss, just music.
Cindy gives away some of her Dobro-playing secrets on this instructional video, where she takes you through "Faded Love," breaking down the music and the technique. This may be for geeks only, but I love this sort of thing (I also love the song, which I know from a version by Doug Sahm).
Learn more about Cindy Cashdollar in this 10-minute video interview.
Come on down for a much-needed night where you can leave your troubles behind and party like it's 1955.
And for heaven's sake, don't forget your blue suede shoes.
Remember – for reservations in The Restaurant or in the club call 
518.828.4800
.  To purchase tickets online 
go here
. For the most up-to-date concert information, always visit 
Club Helsinki Hudson
.
Your pal,
Club Helsinki Hudson