Fall Folliage & Fun in Saratoga!
Saratoga has everything you need to plan the perfect fall getaway with that special someone in your life or your entire family. We will help you start your planning with some fun fall ideas and great fall stay packages. And don't forget to check out all the other great things to do in Saratoga throughout the seasons!
Take in an intimate theater experience, or step back in time with the Saratoga National Historical Park, or just marvel at the change of seasons this weekend in Saratoga.
Highlights of Saratoga Happenings are below. For a complete list of events, click here.
Something For Everyone
Saratoga County includes at least ten area museums, a wide variety of golf courses, our world famous mineral springs and spas, great shopping and unique and amazing local restaurants too. Whether it's a fall weekend getaway or a mid-week trip, Saratoga County is a fall destination sure to delight you.
Special Events
Check out "The Way We Were Car Show," or First Fridays in Downtown Ballston Spa. We have rowing regattas on Saratoga Lake that make for spectacular viewing. And don't miss the Saratoga Wine and Food & Concours d'Elegance, the Annual Irish 2000 Festival, the Saratoga Native American Festival, the Saratoga Showcase of Homes, Saratoga International Flavorfeast, the Saratoga Fall Festival and more!
Corks, Forks & Brews
November 3, 2016
6PM-9PM
Saratoga National Golf Club
Tang's Family Saturdays
 November 5, 12 & 19, 2016
2PM-3:30PM
Tang Teaching Museum
Tang Family Saturday programs include engaging hands-on art activities following a brief tour of the exhibitions, with all materials provided. On Nov. 19, the program will be the annual Make-a-Turkey-Out-of-a-Potato Extravaganza. Free.
POLAR EXPRESSTM Train Ride
November 18 – December 23, 2016
5:30pm and 7:30pm
Saratoga Springs Railway Station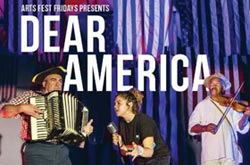 Arts Fest Friday's Dear America
 November 4, 2016
5PM – 7:30PM
Tang Teaching Museum at Skidmore College
Saratoga Holiday Art Fair
November 12 – 13, 2016
Sat. 10 – 5, Sun. Noon – 4:00pm
National Museum of Dance
Christopher Dailey Turkey Trot
 November 24, 2016
8:30AM
Saratoga Hilton/Saratoga Springs City Center
What is Thanksgiving without running or walking a 5K race in the morning before you have your feast? Join Saratoga for the ever-growing and popular Turkey Trot. All for a good cause benefiting the Christopher Dailey Foundation benefiting local youth sports.
More Fall Folliage & Fun in Saratoga!
Highlights of Saratoga Happenings are below. For a complete list of events, go online to www.tourism.saratoga.org.

Fall Theater at HMT

HMT produces a four show season, between October and May. We offer dinner theater packages with area restaurants for the three "main-stage" productions. Each December we offer a "Theater for Families" production. HMT also offers acting classes for children, teens, and adults.
Our mission is to offer high quality theater productions of outstanding plays, produced by a dedicated group of professionally minded artists, to offer classes in the theater arts to people of all ages, and to provide the opportunity for exciting and rewarding participation in all aspects of the theater.
Spa Little Theater, Saratoga Spa State Park      www.homemadetheater.org
Pick Your Own
Looking for something fun to do with the kids over the weekend? Many of Saratoga County's area farms are featuring corn mazes, pumpkin patches, hayrides, apple picking, animals and other fun farm activities. You can visit and shop at area farmers markets or take a farm tour.
Parks and Recreation
With more than 10,000 acres in preserve lands and state parks (Saratoga Spa State Park and Moreau Lake State Park), plus miles of multi-use trails, visitors find great hiking, walking, biking and outdoor nature experiences. Water sports on our lakes and creeks, including kayaking, canoeing and fishing are a great way to enjoy our beautiful fall colors and the great outdoors.
Leaf Peeping

The countryside is alive with color.  "Leaf peepers" can enjoy the foliage along beautiful drives through the rolling Hudson Valley or Southern Adirondack countryside, by lakes, the Hudson River or the NYS Canal System. We suggest a ride on the Saratoga-North Creek Railway for a scenic and comfortable journey from the Saratoga Springs Rail Station into the Adirondack Park, where beautiful vistas and fall foliage is afire just outside the window.
History Haunts and Spooky Scares

Enjoy Saratoga history with ghostly guests during a guided Yaddo Garden Ghost Tour, on a tour of the Canfield Casino, which was once investigated by Ghost Hunters or check out the Haunted History Trail of New York.  Get scared on haunted hayrides at area farms or at Double M. Brave the Saratoga Scare Fair with 8,000 sq. ft. of indoor haunted attractions.
The Saratoga Casino and Raceway
The long-time home to Harness Racing, the Saratoga Casino and Raceway is also now home to 1,000 video gaming machines and the Vapor Night Club. More than 2 million people per year now visit the Saratoga Casino and Raceway to try their luck, to enjoy a night out, to watch live harness racing, or to dance the night away.
Saratoga National Historical Park & Battlefield
In the autumn of 1777, American forces met, defeated and forced a major British army to surrender. This crucial American victory in the Battle of Saratoga renewed patriots' hopes for independence and forever changed the face of the world. You'll feel its importance as you walk, bike or drive around the grounds. Plus, they host a variety of events, including an anniversary celebration and Candlelight Tour of the Schyuler House.
 Click for more details.
Saratoga Spa State Park
Saratoga Spa State Park, distinguished by its classical architecture and listed as a National Historic Landmark, is noted for its diverse cultural, aesthetic and recreational resources. In addition to the nationally-known Saratoga Performing Arts Center, the Spa Little Theater, the National Museum of Dance, the Saratoga Automobile Museum, the Gideon Putnam Resort and Roosevelt Baths and Spa, the park offers many recreation opportunities. The gentle terrain offers picnic areas, shady stream-side trails, suitable for the nature-lover or the casual walker, as well as certified running courses used by joggers, and high school and college athletes.
Click for more details.
Saratoga County Museums
Saratoga County is home to the National Bottle Museum, the National Museum of Racing, the National Museum of Dance, as well as the Saratoga Auto Museum, the Brookside Museum and Saratoga County Historical Society, and the Ulysses S. Grant Cottage. Visitors to Saratoga County can also tour the New York State Military Museum, the Saratoga Children's Museum, the Saratoga Springs History Museum, the Waterford Historical Museum and Cultural Center as well as the Tang Teaching Museum and Art Gallery at Skidmore College. Please click here to learn more about the Chamber's Museum Pass program to help you explore all of these museums across Saratoga County. Click for more details.
Saratoga County Golf Courses
Visitors will find some of the best golf value in the Northeast as well as a wide range of styles and locations in which to enjoy a round with friends and family. From Airway Meadows, to the Ballston Spa Country Club, to Brookhaven Golf Course and the Saratoga Lake Golf Club, tee times are easy to come by as well as many scenic vistas from which to tee it up. There are 27 holes of golf at the Van Patten Golf Course, a championship links style course at McGregor Country Club and Saratoga National Golf Club is considered one of the top 100 public courses in the US according to Golf Digest. There is also a championship and a separate executive golf course within the Spa State Park which are enjoyed by many as well as indoor golf at Tark's Indoor Golf Center and the Great Indoors Golf Center. Click for more details.
Saratoga's Spas and Mineral Springs
Saratoga has long been known as the "Queen fo the Spas." Today, visitors can still enjoy natural mineral baths from the bubbling springs below or more modern treatments at several local spas. With 18 naturally occurring mineral springs, you can "take the cure" as visitors did during the Victorian Age. The spas and mineral springs were among the first major attractions to Saratoga and they continue to flow throughout the area.